Home
Academic Accolades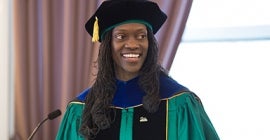 Kinloch Released New Co-Edited Book
Valerie Kinoch, the Renée and Richard Goldman Dean of the School of Education, has released a new co-edited book: Race, Justice, and Activism in Literacy Instruction.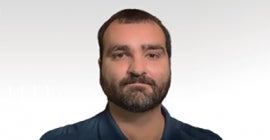 Imbrenda Wins National Literacy Research Award
Jon-Philip "Jay" Imbrenda, faculty member in the School of Education, is the recipient of the 2019 Arthur Applebee Award for Excellence in Research on Literacy.
Sotomayor-Miletti Receives International Literary Award
Áurea María Sotomayor-Miletti, professor in the Department of Hispanic Languages and Literatures and Gender, Sexuality and Women's Studies, won the Casa de las Américas Prize in the essay category.