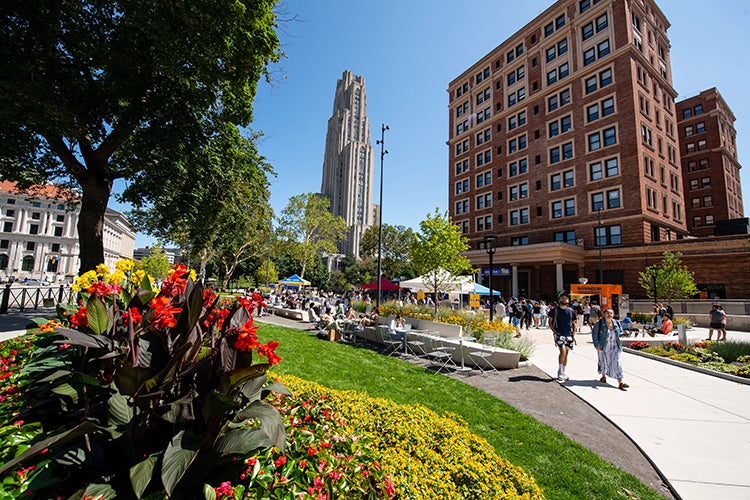 Open Searches
Click button below to view search profile.
Dean for School of Education Search
Dean for Swanson School of Engineering Search
City of Pittsburgh: Future. Forged. For all.
The University views the city as an extension of its campus, and Pittsburgh is no ordinary college town. This city is transforming from an industrial capital to a center of education, research and innovation. Pitt is actively integrated into the surrounding community through its Community Engagement Centers, community-driven partnerships, and volunteer service. The University was recently awarded the Carnegie Foundation's Classification for Community Engagement in recognition of its institutional commitment to community engagement.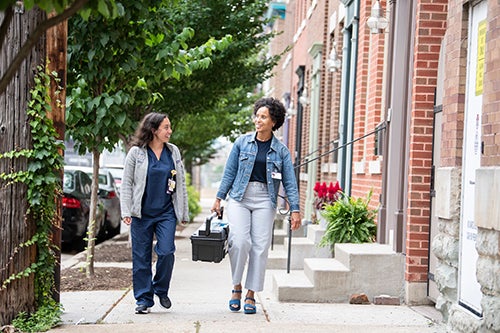 The city of Pittsburgh hosts a high concentration of influential nonprofits and, as an international center of emerging information technology, is home to companies such as Duolingo, one of Google's national offices, a Facebook Reality Lab, and multiple autonomous vehicle development efforts. Pittsburgh was recently ranked 13th among emerging global startup ecosystems (and 5th in North America). The city also has a long history in banking and manufacturing and is becoming a leader in advanced manufacturing technologies and nanotechnology. 
While still a work in progress, the city's reinvention since its days as a smoky steel town has received national acclaim. Known as the City of Champions, LinkedIn named Pittsburgh a top city to launch a career, and U.S. News & World Report lists it as a top place to retire. With an extensive network of urban parks, as well as world-class arts and cultural intuitions, Pittsburgh feels like a big small town. It has all the advantages of a large city, along with Midwestern friendliness and East Coast vibrancy. 
Pitt aims to forge new paths to mold brighter futures and embrace change as fuel for something greater. Through excellence in teaching, research, and service, the University of Pittsburgh is committed to making lives better and to the relentless pursuit of change, for good. 
University of Pittsburgh: Forge Ahead
Since 1787, the University of Pittsburgh has never stopped pushing the edge of what's possible. From research achievements to the quality of its academic programs, Pitt ranks among the best in higher education. As one of the largest institutions of higher education in Pennsylvania and one of oldest in the United States, the University is a state-related public institution and a member of the Association of American Universities. With a total enrollment of nearly 30,000 students on the Pittsburgh campus, Pitt is internationally respected as a center for learning and research that is consistently ranked by the Wall Street Journal/Times Higher Education College Rankings as the top public university in the Northeast.
Faculty members have made notable advances in the humanities and sciences, earning such prestigious honors as the National Medal of Science, the John D. and Catherine T. MacArthur Foundation "genius grant," the Lasker-DeBakey Clinical Medical Research Award, and election to the National Academy of Sciences and the National Academy of Medicine. Alumni have won Nobel and Pulitzer Prizes; led corporations and universities; served in government and the military; pioneered in areas such as MRI and television; conquered Hollywood and The New York Times best sellers list; won Super Bowls, NBA championships, and Olympic medals; and been inducted into Halls of Fame. Students come to Pitt from all 50 states, three territories, the District of Columbia, and more than 100 countries.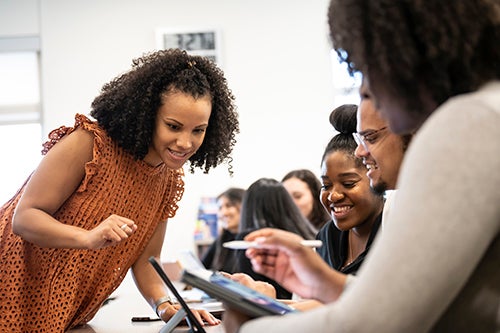 With four regional campuses in Bradford, Greensburg, Johnstown and Titusville, Pitt offers a vast array of opportunities and more than 490 degree and certificate programs. More than 13,900 faculty, research associates, and staff members are employed on the Pittsburgh campus, and another 700 work at the University's four regional campuses. Pitt offers generous health and retirement benefits and values work-life balance. 
The 132-acre Pittsburgh campus, in the vibrant and beautiful Oakland neighborhood, is home to all of the University's schools and colleges and is proximate to the highly ranked UPMC (formerly University of Pittsburgh Medical Center). Pitt has served as an integral partner and key player in driving the growth of the education and health services sector in the Pittsburgh metropolitan region. 
Diversity, Equity and Inclusion at Pitt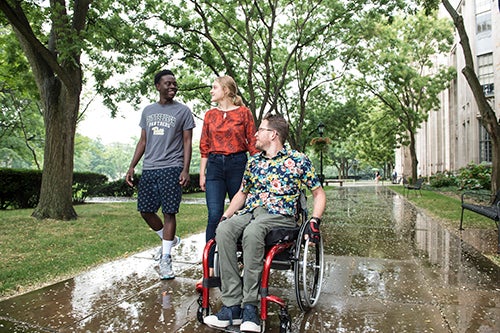 The University of Pittsburgh has a strong commitment to diversity, equity and inclusion and holds DEI as a fundamental value critical to achieving our mission as a public research university. Fostering an inclusive and diverse community is vital as Pitt aims for excellence in teaching and discovery. The Office of Equity, Diversity and Inclusion (OEDI) provides leadership, partnership, support and resources for many diversity initiatives here at Pitt.
The Office of the Provost sponsors a number of initiatives and programs tied to DEI and also houses the office of Faculty Diversity and Development.
Take a Virtual Tour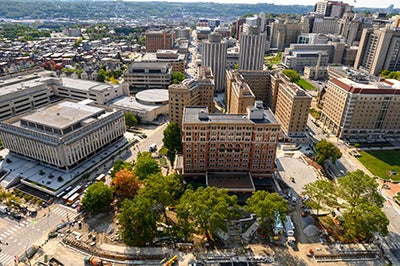 A variety of virtual tour options are available to help you become familiar with the key buildings, historic landmarks, labs and housing, sustainable design, and more on the Pittsburgh campus. Or explore the interactive campus map. 
Especially for people new to the University of Pittsburgh or considering a move here, the Cool Pittsburgh website will help you learn more about the City of Pittsburgh and get the most out of the University's hometown.