The Provost and Senior Vice Chancellor is Pitt's chief academic officer and is responsible for leading the development and implementation of the University's academic vision. The Office of the Provost provides general oversight of academic affairs, including education, and faculty and student life.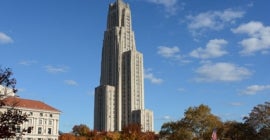 The Team
Ann E. Cudd was elected Provost and Senior Vice Chancellor by Pitt's Board of Trustees in June 2018. She leads a team that provides the academic vision and fiscal discipline to foster success in an environment characterized by nearly limitless opportunities. View the Office of the Provost Team »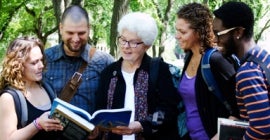 Provost's Reporting Units
Ten Pitt schools, all four of the University's regional campuses, and a number of centers and other academic areas report directly to the provost.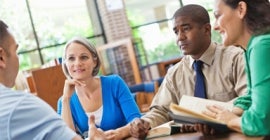 Committees
The Provost and her Senior Staff lead or participate as members in a number of key University committees. Through extensive university-wide committee work with other members of the University community, the Provost's Office serves to initiate, support, develop, and promote the advancement of the University's academic vision.​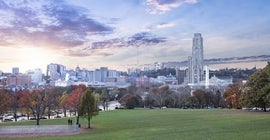 Data & Information
The Data Analytics Team, based in the Office of the Provost, provides data support to the University community. Through business intelligence reports and predictive analytics models, the team supplies senior administrators with the information they need to make data-driven decisions.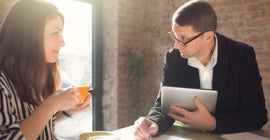 Guidelines & Resources
The Provost's Office is responsible for establishing and updating a number of guidelines of importance to academic units of the University, particularly within the areas of faculty personnel actions, academic integrity and academic planning.