The University of Pittsburgh is one of the country's best public research universities; our strength is based on the exceptional quality of faculty throughout the University and is demonstrated in the outstanding levels of student achievement, research success, and multidisciplinary teamwork.
Each academic unit of the University is committed to fostering a climate in which faculty can be successful in teaching, research, and service. Centralized support for faculty is available through initiatives based in the Provost's Office and elsewhere. 
Check out the In The News webpage for the latest faculty news and e-newsletters to faculty.  
Faculty Guidelines and Processes
The Office of Faculty Affairs, Development, and Diversity oversees the application of faculty policies and guidelines. This includes policies and guidelines related to faculty personnel actions and faculty appointments, promotions, and conferral of tenure, as well as appeals and grievances.
This office also oversees and monitors the faculty annual review process, as well as administering the dual-career hiring program, transition to retirement, and emeritus processes.
The Office of Faculty Affairs, Development, and Diversity works closely with the Office of Faculty Records. Faculty Records consists of a team of administrative professionals trained in the processing of all faculty actions. The Director of Faculty Actions, Victoria Lancaster, is the faculty's point of contact for policy and procedure guidance on Faculty Medical and Family Leave.
A key resource for faculty is the Faculty Handbook, which contains information based on University of Pittsburgh policies and procedures. The Faculty Handbook provides policies that directly impact your work as a faculty member here at Pitt. Only aspects of University governance that pertain directly to faculty are included in the Handbook. Another resource for faculty and staff is the Guidance for Faculty and Staff on Talking with Graduate Students about a Union. 
Recruiting, Retaining, and Recognizing Faculty
Pitt is dedicated to recruiting, retaining, and recognizing an excellent and diverse faculty. Our success is dependent on identifying high-quality faculty from varied backgrounds and academic disciplines, with a broad range of perspectives and experiences, who will become part of a university that is committed to a diverse, inclusive, and vibrant community.
As part of this commitment, we are building tools to strengthen faculty search processes including a Resource Guide for Faculty Search Processes. We also offer workshops and resources for recognizing and mitigating implicit and unconscious bias.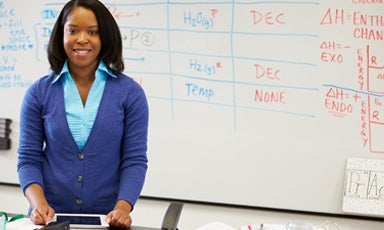 The Office of the Provost supports numerous initiatives related to faculty retention, including the COACHE survey of full-time faculty and participating as a partner institution in the IDEAL-N project, an NSF ADVANCE grant to seed gender equity among faculty. Opportunities for faculty recognition include the Provost's Award for Excellence in Mentoring, and the Chancellor's Distinguished Teaching, Research, and Public Service awards.
Career Development and Resources for Faculty
The Office of the Provost strives to create an environment of success for faculty. Many resources are available to faculty throughout their Pitt careers, including resources to support teaching and research, work/life balance, and health and safety. 
The Office of the Provost is also committed to professional development opportunities for faculty, which include New Faculty Orientation and an annual retreat for all department and division chairs, associate deans, and regional campus vice presidents. Faculty development workshops are offered throughout the year to facilitate productive and rewarding academic careers for all faculty. In addition, faculty interested in administrative roles can take advantage of workshops related to academic leadership. The University of Pittsburgh has joined the National Center for Faculty Development & Diversity (NCFDD) as an Institutional Member. The NCFDD is a nationally recognized, independent organization that provides online career development and mentoring resources for faculty, post-docs, and graduate students. For information on how to access a variety of virtual programs and resources, visit the NCFDD website.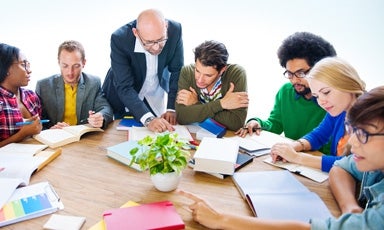 The Office of the Provost also works closely with the University Center for Teaching and Learning to promote excellence and innovation in teaching. Many workshops related to teaching and learning are available through the Teaching Center. The Teaching Resource Guide for Full-Time and Part-Time Faculty has been developed to provide all faculty with some helpful University resources, tools, and information that are designed to enhance your teaching role as a Pitt faculty member. The annual Provost's Diversity Institute for Faculty Development, which seeks to increase faculty awareness about diversity and the capacity to teach in a diverse, multicultural environment.
University Policies and Procedures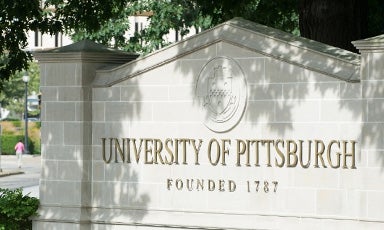 The Faculty Handbook is based on University of Pittsburgh policies and procedures. All policies and procedures are posted on the University's website, including links to Pitt policies and procedures on such issues as faculty appointment and tenure, annual performance reviews, appeals, and grievances.
On the website, you'll also find links to recently revised policies and procedures, including those on sexual misconduct (06-05-01) and consensual relationships (07-14-01). You can also find answers to frequently asked questions here.