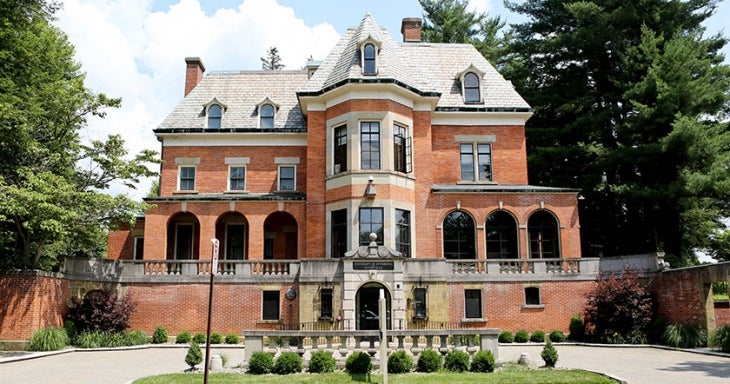 Pitt-Titusville transfers two campus properties to City of Titusville
Aug. 2, 2019—The University of Pittsburgh at Titusville has transferred two campus properties to the City of Titusville in accordance with a 1965 agreement between the two.
University of Pittsburgh at Titusville awarded $1 million grant for upgrades to Haskell Library
Aug. 1, 2019—The Commonwealth is making a seven figure investment in the University of Pittsburgh at Titusville.
State invests $2 million into Pitt-Titusville's 'Hub' model
Aug. 10, 2018—The transformation of the University of Pittsburgh-Titusville campus into an education and training hub took a leap forward Thursday with a commitment from the state to invest $2 million in the project.
State commits $2M to Pitt-Titusville training hub
Aug. 9, 2018—The state will commit $2 million for the development of a training and education hub at the University of Pittsburgh's Titusville campus. Pitt will match those funds for a total of $4 million in investment into the Crawford County campus, according to a news release.
State, University of Pittsburgh commit $4M to UPT campus
Aug. 9, 2018—Following a rocky year for the University of Pittsburgh's Titusville (UPT) campus, the state and the University of Pittsburgh will commit $4 million to renovate the existing buildings into classroom spaces where traditional courses and region-specific job training will be provided.
University of Pittsburgh Board of Trustees Endorses Next Steps for Education and Training Campus Hub for Pitt-Titusville
Feb. 23, 2018—University of Pittsburgh trustees today approved a new vision for the Pitt–Titusville campus. At the board's annual February meeting, members moved to enlist state, county and educational partners to create a vibrant, multi-institution education and training hub that will serve the six-county region.