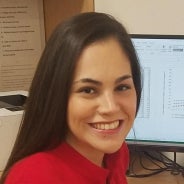 Hernandez Earns Emerging Leader Award
Inmaculada Hernandez, assistant professor of pharmacy and therapeutics, was presented the 2019 Emerging Leader in Managed Care Research Award.
---
Palmer Receives PCORI Funding Award
Catherine Palmer, associate professor in the Department of Communication Science and Disorders, awarded $2.23M to study hearing aids' role in participation in senior communities.
---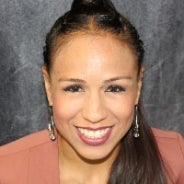 Garcia Elected to ASHE Board
Gina Garcia, assistant professor in the School of Education, has been elected to the board of directors of the Association for the Study of Higher Education.
---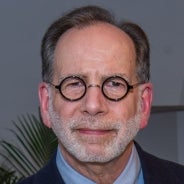 Strick Honored for Brain Research
Peter Strick, founding scientific director of the Brain Institute, was selected for a 2019 Krieg Cortical Kudos Discoverer Award.
---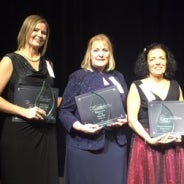 Pitt Nursing Faculty Stand Out
Three School of Nursing faculty members were recognized with Nightingale Awards for excellence in nursing.
---
Bodnar Named NAM Committee Member
Lisa Bodnar, Department of Epidemiology professor, has joined the National Academy of Medicine's committee on feeding recommendations for infants and young children.
---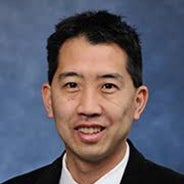 Leu Receives $1M DOE Award
Paul Leu, associate professor of industrial engineering at the Swanson School of Engineering, will lead a collaborative study to improve performance of OLEDs.
---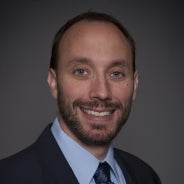 Abramowitch Honored for Diversity Work
Steven Abramowitch, associate professor of bioengineering, received the 2019 Diversity Lecture Award for outstanding contributions to improving gender and racial diversity in biomedical engineering.
---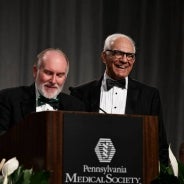 John Elected President of Pennsylvania Medical Society
Lawrence R. John, a clinical instructor for the Department of Family Medicine has been sworn in as the 170th president of the Pennsylvania Medical Society.
---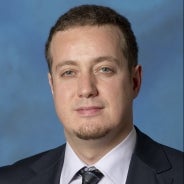 NSF Funding to Study Brain in Rehabilitation Research
A research team from Pitt and Northeastern received a combined $1,181,757 from the NSF to develop a brain-computer interface system as a tool in support of their work.
---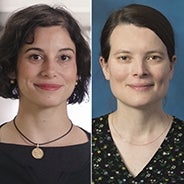 High-Risk High-Reward Grants for Research
Scientists Anne-Ruxandra Carvunis and Caroline Runyan have won NIH Director's Awards for pursuing major opportunities and gaps in biomedical research that require trans-NIH collaboration to succeed.
---
Highest First-Time Passing Rate for PA Bar Exam
The rate of first-time takers who passed the Pennsylvania bar exam from Pitt's School of Law in 2019 is 91.36%—the highest in the state.
---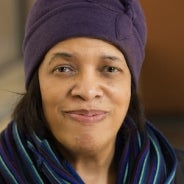 Doswell Named 2019 Woman of Excellence
Willa Doswell, associate professor in the School of Nursing, has been named a 2019 Woman of Excellence by the New Pittsburgh Courier.
---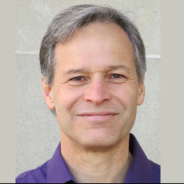 Gobat Honored for Best Book
History Professor Michel Gobat has been recognized by the American Historical Association with the Friedrich Katz Prize.
---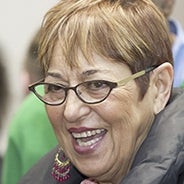 Derricotte Receives Award from Modern Language Association
Toi Derricotte, professor emerita in the Department of English within the Kenneth P. Dietrich School of Arts and Sciences, has been recognized by the Modern Language Association with its Phyllis Franklin Award for Public Advocacy of the Humanities.
---
Birnbaum, Haines Receive NEH Grants
The National Endowment for the Humanities granted awards to two Pitt professionals for their work in Institutes for Advanced Topics in the Digital Humanities and Landmarks of American History.
---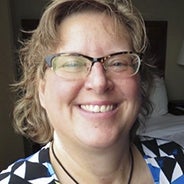 Porter Named Outstanding International Educator
Maureen Porter, associate professor in the School of Education, received the David Portlock Outstanding International Educator Award.
---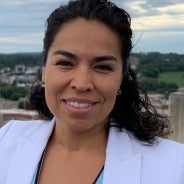 Torres-Oviedo Receives CAREER Award Grant
Gelsy Torres-Oviedo, assistant professor of bioengineering in the Swanson School of Engineering, received a National Science Foundation CAREER Award to apply a novel approach to improve locomotor learning in stroke patients.
---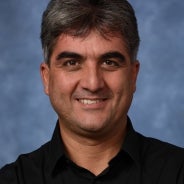 Swanson School's Rizzo to Receive Durelli Award
The Society for Experimental Mechanics has selected Piervincenzo Rizzo, professor of civil and environmental engineering at the Swanson School of Engineering, to receive the 2020 A.J. Durelli Award. 
---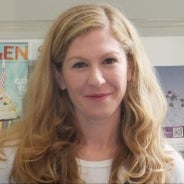 Millstone Wins Career Excellence Award
Jill Millstone, an associate professor in the Department of Chemistry, has been awarded the 2019 Greater Pittsburgh Women's Chemists Committee Award for Career Excellence in the Chemical Sciences.
---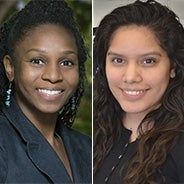 Brooks, Palacios-Barrios Named 2019 Ford Foundation Fellows
Robin Brooks, an assistant professor in the Department of Africana Studies, and Esther Palacios-Barrios, a graduate student in the Department of Psychology who also works with the Learning Research and Development Center, have been accepted to the 2019 Ford Foundation Fellowship Program.
---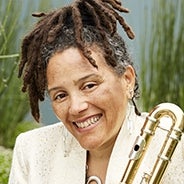 New Jazz Studies Director Mitchell Tops Jazz Polls
Two significant honors were recently announced for Nicole Mitchell, Pitt's new William S. Dietrich II Endowed Chair in Jazz Studies: The prestigious 2019 Downbeat International Critics Poll named Mitchell the winner in the flute category, and members of the Jazz Journalists Association (JJA) named Mitchell "Flutist of the Year."
---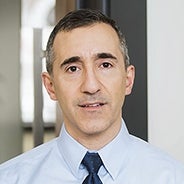 Gellad Receives Presidential Award for Scientists and Engineers
Walid Gellad, associate professor of medicine and health policy, was named a winner of the Presidential Early Career Award for Scientists and Engineers (PECASE).
---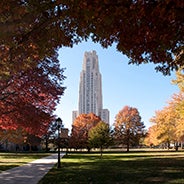 Pittsburgh Supercomputing Center Receives NSF Funding for New Tech
The National Science Foundation has awarded $10 million to the Pittsburgh Supercomputing Center (PSC), a joint research center between the University of Pittsburgh and Carnegie Mellon University, to build a new supercomputer.
---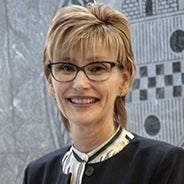 Meyer Receives Distinguished Pharmacy Educator Award
Susan Meyer, associate dean for education and professor in the School of Pharmacy, recently received the American Association of Colleges of Pharmacy Robert K. Chalmers Distinguished Pharmacy Educator Award.