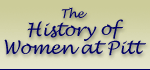 In the late 1920s, most women's athletic departments replaced competitive intercollegiate team sports with physical education programs that offered a wide variety of activities for exercise and recreation. At least two factors influenced the change: the lingering theory that women might be too fragile for competitive games, and a movement to get more students involved in recreational sports. In 1927 Pitt's physical education faculty abandoned women's varsity basketball, after more than a dozen years of winning teams, and introduced "Play Days" for women. Pitt offered few team sports for women until federal legislation required schools and colleges to provide equal athletic opportunities for women and men.
Under Title IX of the Education Acts of 1972, athletic programs for women improved. The new laws made it possible for talented women athletes to get rigorous training and to compete for athletic scholarships.
---

Next: Coming Into the 70's
Girls' Varsity Basketball, 1924.
They won all the home games and all but one on the road. The team traveled to Geneva, Westminster, and Thiel Colleges and the Unviersity of Cincinnati. Pitt had winning teams from 1915 to 1927. Coach McClenahan (back, right), assistant professor of physical education, played basketball for Pitt, 1915-1919.
---
© 2003 University of Pittsburgh Office of the Provost
---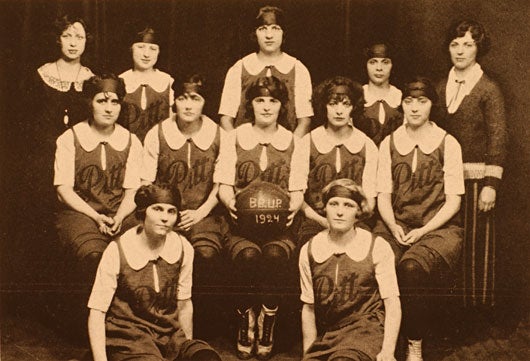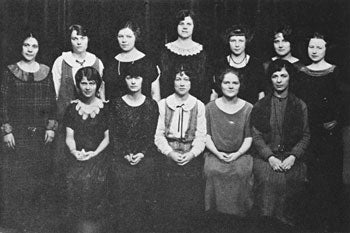 The Women's Athletic Association,
organized in 1919, managed intramural activities. They fostered clean sportsmanship and "higher physical efficiency" among women in the university. Their ambitious sports program included events in basketball, hockey, volleyball, archery, swimming, baseball, golf, hiking, tennis, dancing, and some social events.