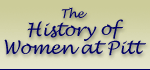 Dean of Women Thyrsa Amos believed activities "for women only" provided women with more leadership opportunities. Miss Amos encouraged Pitt women to organize their own academic and social clubs. Women on the regional campuses also organized clubs for women only.
A CREED
I believe that student activities, wisely directed, furnish valuable mediums for the development of all those qualities which true leadership must possess;

I believe that through the development of women student leaders the centers of influence for the university ideal are multiplied and that this is the surest and truest type of student government.
Dean Thyrsa W. Amos, Dean of Women 1919-1941. Owl 1928
---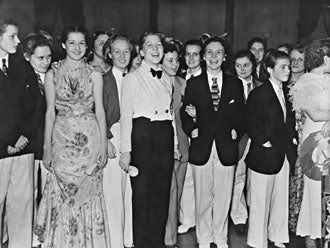 ---
© 2003 University of Pittsburgh Office of the Provost
---







The Co-ed Prom was the Women's Athletic Association's big social event of the year. Senior women, "in their brothers' Hickey Freemans, escorted their beribboned little sisters, the freshmen." Coed dances, for women only, started at Pitt in 1915. The W.A.A. replaced the "Co-ed Prom" in 1938 with the "Bal Mistique," a dance for women and men.
Photos October 7, 1936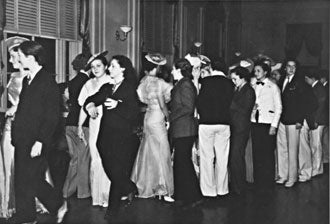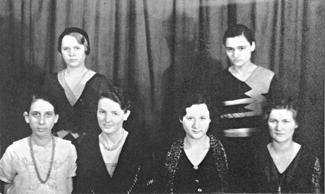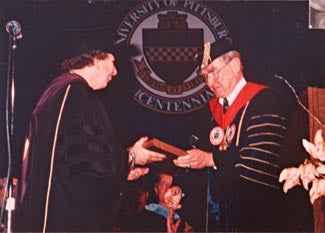 Women's Debating Association, organized in 1921, provided women with an opportunity to discuss important topics and sponsor debates with students on other campuses. Women participated in the men's intercollegiate debating team until they formed the separate women's team. Photo 1932.
Genevieve Blatt (A.B. '33, J.D. '37)(right) received a Bicentennial Medallion presented by President Wesley Posvar at Pitt's Convocation, October 2, 1986. Judge Blatt presided in Commonwealth Court of Pennsylvania 1972-1983. She was president of the Women's Debating Association at Pitt in 1932.
( Front row, far left, in photo above)