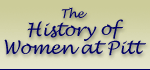 A new phase in the history of women at Pitt began in the early 1970s. Although almost 40% of the undergraduates were women, the graduate and professional schools were still predominantly male. Moreover, women made only limited inroads into faculty positions since the first woman faculty member was hired in the college in 1918. With few exceptions, women were also excluded from decision-making positions in the university. In the late 1960s the Women's Movement became the driving force for change. Feminist activity began at the University of Pittsburgh in 1969.
Chancellor Wesley Posvar created the Advisory Committee on Women's Opportunities (ACWO) to address the agenda of the newly formed University Committee for Women's Rights (UCWR). As a result of the work done by the ACWO and others, several programs were established, including the Women's Center (1973), and a thriving Women's Studies Program, established in 1972.
---

---
© 2003 University of Pittsburgh Office of the Provost
---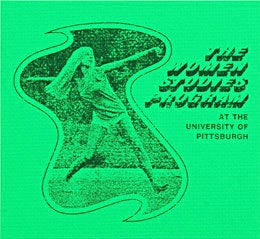 "The University was Full of Men"
Henry was assistant professor of modern languages, and later associate professor, 1918-1955. When a reporter asked about Professor Henry's first impression of the university, she replied, "The university was full of men." She didn't know until she arrived that she would be the only woman on the college faculty. Chancellor McCormick hired Henry in January 1918, when men were off to war. The Chancellor told her "at least five times that the job was only temporary. He made it very clear that the only reason she got the job at all was that they could not find a man to fill the position." Photo 1944.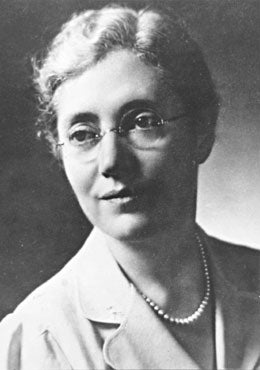 Blossom Henry, the first woman faculty member in the college.
The activities of feminist groups produced a strong negative reaction from the 1970 Owl.
Women's Studies Program brochure.