About Undergraduate Research
At the University of Pittsburgh, undergraduates have the opportunity to engage in research, scholarship, and creative experiences with faculty who are leaders in their field.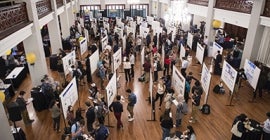 Undergraduate Research News & Events
See the schedule of upcoming events tailored to undergraduate research, as well as a recap of past event offerings.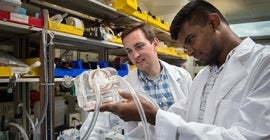 Undergraduate Research Resources & Opportunities
As a research university, Pitt has a vast array of research opportunities for undergraduates across schools and disciplines. Here you will find a small sampling of sites that can get you started on exploring research opportunities during your time at Pitt.