On Thursday, August 2, the University celebrated the accomplished careers of Patricia Beeson, Provost and Senior Vice Chancellor, and Arthur Ramicone, Senior Vice Chancellor and Chief Financial Officer, with a dinner in their honor. During this event, Beeson was named Provost and Senior Vice Chancellor Emerita and received the Distinguished Service Medallion.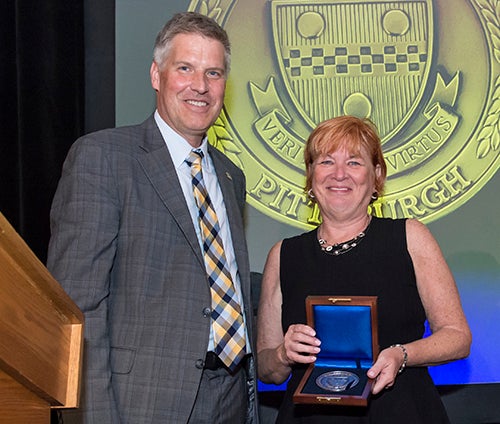 Patricia Beeson was presented with a medallion in recognition of her years of distinguished service to the University of Pittsburgh.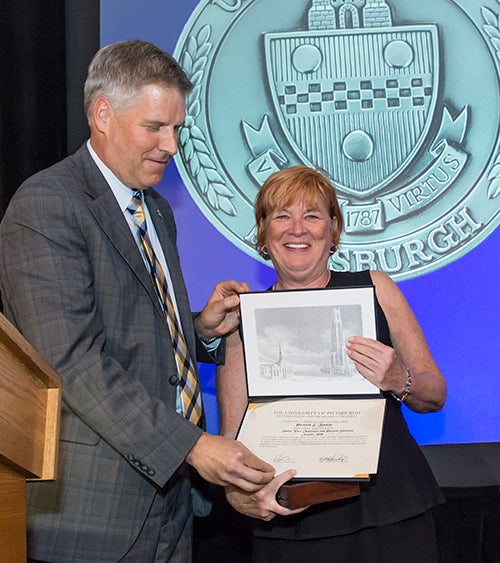 During the event, Patricia Beeson was named Vice Chancellor and Provost Emerita.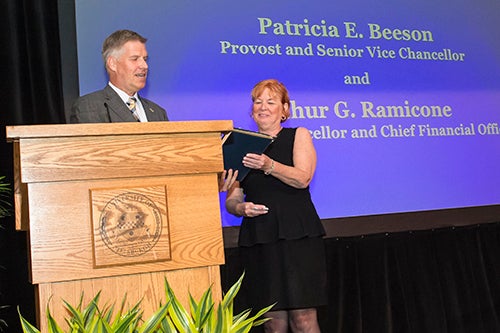 Chancellor Gallagher presented Provost Beeson with a commemorative book celebrating her years of service.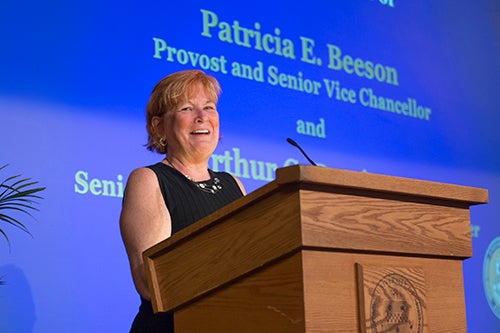 Patricia Beeson shared her remarks during the recognition dinner.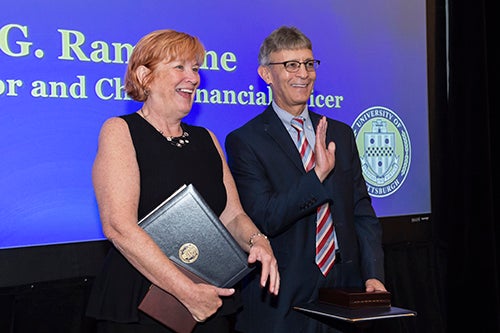 Patricia Beeson with Sr. Vice Chancellor and CFO Arthur Ramicone, who was also honored that night.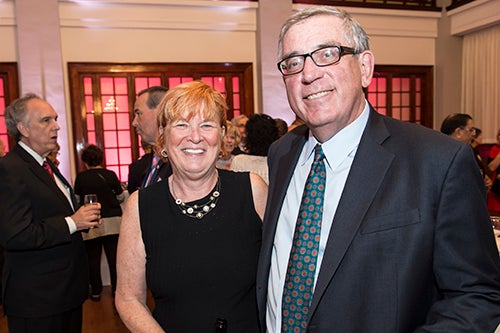 Patricia Beeson and colleague Dean Gerald Holder, Swanson School of Engineering.