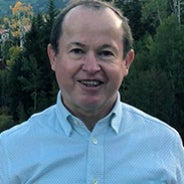 Petek Honored by American Chemical Society
Hrvoje Petek, R.K. Mellon Professor in the Department of Physics and Astronomy, has received the ACS's Ahmed Zewali Award in Ultrafast Science & Technology.
---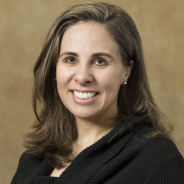 Leland Named Gerontological Society Fellow
Natalie Leland, an associate professor in the Department of Occupational Therapy, has been named a fellow of The Gerontological Society of America.
---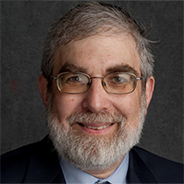 Balaban and Team Report on Havana Embassy Phenomenon
Carey Balaban, professor of otolaryngology in the School of Medicine, and fellow authors released their findings on symptoms reported by U.S. diplomats stationed in Cuba.
---
3 Professors Named AAAS Fellows
The American Association for Advancement of Science (AAAS) has appointed professors James Woodward, Jeremy Levy, and Adam Leibovich as members of its 2018 lifetime fellowship cohort.
---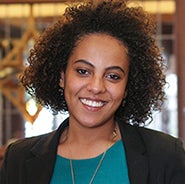 Pitt Alumna Petrose Named 2019 Rhodes Scholar
Lia Petrose (A&S '17), who earned degrees in neuroscience and economics at the University of Pittsburgh, has been named a 2019 Rhodes Scholarship winner.
---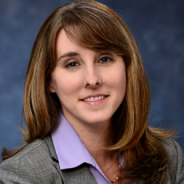 Fullerton Receives Chemical Sciences Award
Susan Fullerton, assistant professor of chemical and petroleum engineering at the Swanson School of Engineering, was one of five recipients of the 2019 Marion Milligan Mason Award for Women in the Chemical Sciences.
---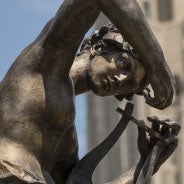 3 Pitt Researchers Named to National Academy of Medicine
Amy Houtrow and Robert Friedlander, of Pitt's School of Medicine, and Clifton Callaway, of Pitt's Department of Emergency Medicine, were recently elected to the National Academy of Medicine.
---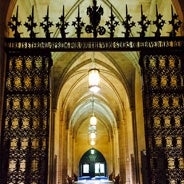 Associate Professors Lee and Farzan Receive NSF Award
Adam Lee and Rosta Farzan, associate professors in the School of Computing and Information, received more than $280,000 from the National Science Foundation for privacy work.
---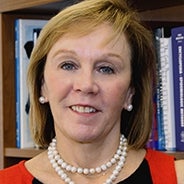 Epidemiologist Cauley Wins Prestigious Service Award
Jane A. Cauley, distinguished professor and executive vice chair of the Graduate School of Public Health's Department of Epidemiology, has received the American Society for Bone and Mineral Research 2018 Shirley Hohl Service Award.
---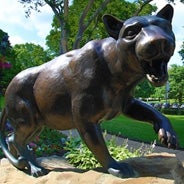 Two Female Faculty Members Recognized for Research
Professor Diane Litman and Associate Professor Yu-ru Lin were named among 39 women doing amazing research in computational social science.
---
Binion Wins 2018 Sherman Prize
David Binion, professor of medicine and co-director of the Inflammatory Bowel Disease Center, was recently awarded the 2018 Sherman Prize.
---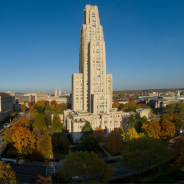 Three Pitt Researchers Win NIH Awards
Peter Strick earned the Transformative Research Award, while Warren Ruder and Erik Wright each won NIH Director's New Innovator Awards. Read more.
---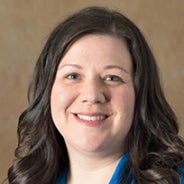 Allias Named Distinguished Fellow of AAPA
Mary Allias, assistant professor in the School of Health and Rehabilitation Sciences, has been recognized as a distinguished fellow of the American Academy of Physician Assistants.
---
Engineering Pair Awarded NSF Grant
Swanson School of Engineering Professors Samuel Dickerson and Renee Clark pick up two-year, $200,000 NSF grant.
---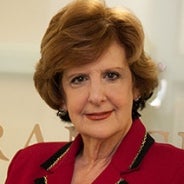 Pringle Earns Grant for New Program
Janice L. Pringle, professor in the School of Pharmacy, received a grant to develop a curriculum for a program to be used by the Prescription Drug Monitoring Program to train First Responder Champions.
---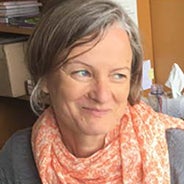 Harms Awarded AATG/Goethe-Institute Certificate of Merit
Viktoria Harms, lecturer in the Department of German, has been recognized for outstanding achievement in furthering the teaching of German in schools of the United States.
---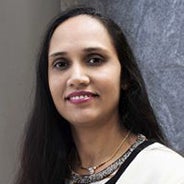 Sant Receives Cancer Research Grant
PittPharmacy faculty member Shilpa Sant has received an award from the National Cancer Institute funded by the NCI under the Cancer Tissue Engineering Collaborative research program.
---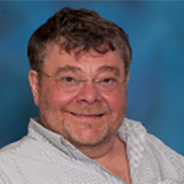 Asher Receives ICORS Raman Lifetime Award
Chemistry Professor Sanford Asher is the recipient of the 2018 International Conference on Raman Spectroscopy (ICORS) Raman Lifetime Award.
---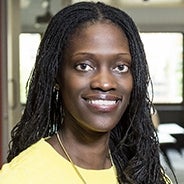 Kinloch Receives NCTE Leadership Award
Valerie Kinloch, the Renée and Richard Goldman Dean of the School of Education, received the 2018 Advancement of People of Color Leadership Award from the National Council of Teachers of English.
---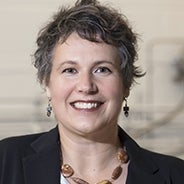 Elliott Receives 2018 Sulzman Award
Emily Elliott, an associate professor in the Department of Geology and Environmental Science, is the recipient of the American Geophysical Union's 2018 Sulzman Award for Excellence in Education and Mentoring.
---
Islam Awarded $650,000 from NSF to Study Cell Lineage
Kabirul Islam, an assistant professor in the Department of Chemistry, recently won a three-year $650,000 grant from the Molecular and Cellular Biosciences area of the National Science Foundation.
---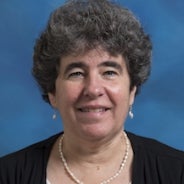 Litman Awarded Research Grant from Institute of Education Sciences
Diane Litman, director of the Intelligent Systems Program, professor in the School of Computing and Information, and senior scientist at the Learning Research and Development Center has been awarded a research grant from the Institute of Education Sciences to study undergraduate STEM education.
---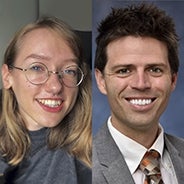 Swanson School Pair Receives Gilliam Fellowship
The Howard Hughes Medical Institute has selected PhD student Emily Ackerman and her thesis adviser Jason Shoemaker as one of 45 doctoral student-adviser pairs to receive a 2018 Gilliam Fellowship for Advanced Study.
---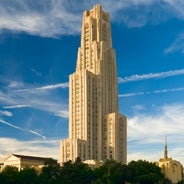 Pitt Cyber Announces First Awardees of Accelerator Grants Program
Pitt's Institute for Cyber Law, Policy, and Security has announced the first 10 awardees of the first cycle of its Accelerator Grants Program.
---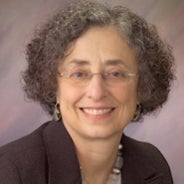 Thompson Receives GWIMS Leadership Award
The Group on Women in Medicine and Science honored Ann E. Thompson, MD, Vice Dean of the School of Medicine, with its 2018 GWIMS Leadership Award for an Individual.
---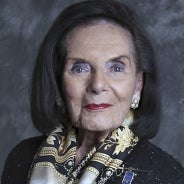 Hesselbein Global Academy Celebrates 10 Years
The Hesselbein Global Academy for Student Leadership and Civic Engagement brought students from 15 countries to Pittsburgh for a four-day Student Leadership Summit in July.
---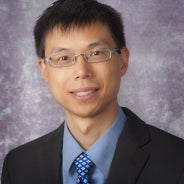 Tan Wins Grant to Research Blood Vessels in Kidney
Roderick Tan, assistant professor of medicine in the Division of Renal-Electrolyte at Pitt's Department of Medicine, has been awarded the 2018 Edith H. Blattner Grant Young Investigator Grant.
---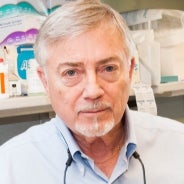 Glorioso Awarded $500,000 to Advance Melanoma Vaccine
School of Medicine faculty member Joseph Glorioso is among the recipients of a 2018 Alliance for Cancer Gene Therapy research grant.
---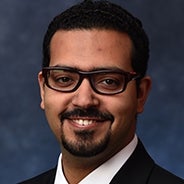 Bedewy Awarded $330,000 National Science Foundation Grant
Mostafa Bedewy, assistant professor of industrial engineering at Pitt's Swanson School of Engineering, was awarded $330,000 by the National Science Foundation to better understand and control the internal structure of nanotube-based materials for emerging applications.
---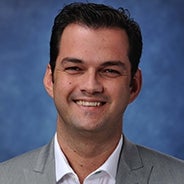 Mpourmpakis Named Emerging Investigator by American Chemical Society
The American Chemical Society (ACS) Journal of Chemical & Engineering Data named Giannis Mpourmpakis, assistant professor of chemical and petroleum engineering at the University of Pittsburgh Swanson School of Engineering, an "Emerging Investigator."
---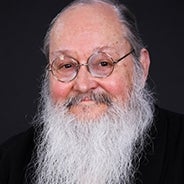 Brandom Named Fellow of the British Academy
Robert Brandom, a Distinguished Professor in the Department of Philosophy, has been named a Fellow of the British Academy.