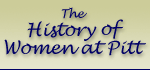 No longer a tiny minority on campus, women made themselves at home in a school that finally looked like a coeducational institution.
Until the turn of the century only five or six women were enrolled at the university in any one year. The year the School of Education opened in 1910, the percentage of women students rose dramatically from 4% to 19%. In 1914, 600 women enrolled at Pitt, more than 25% of the student population.
The yearbook staff responded to the increase in the number of women students with an offensive essay "Co-eds" in the 1914 Owl (see below).
Women students sent a petition to Chancellor McCormick, protesting these insults.
---
---
© 2003 University of Pittsburgh Office of the Provost
---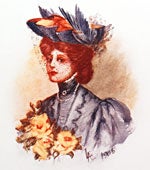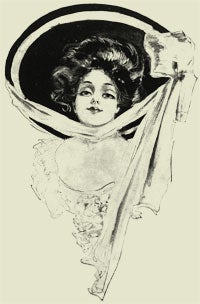 An essay in the 1914 Owl read, in part ". . . A co-ed's ambition is to be popular with college men. . . .She is a distraction in the class room, an attraction on the campus . . . the book of fashions is their bible . . ."
Chancellor McCormick's response to the petition.